Just when you thought Scandoval was over, Bravo keeps SUR-ving up more shocking revelations.
The network revealed never-before-seen footage from Vanderpump Rules' explosive 10th season during its annual "Secrets Revealed" special June 14, giving fans even more insight into Tom Sandoval's months-long affair with Raquel Leviss.
And while clues about the costars' secret romance were plenty, it was an unexpected sex confession from the TomTom co-owner's ex Ariana Madix that was perhaps the most surprising.
During a girls night out, Ariana admitted, "I don't c-m from penetration, unless it's penetration in the," before pointing to her backside. She added, "I'll c-m from that real fast."
In her confessional, the 37-year-old explained her NSFW comment with a colorful euphemism.
"Often times when you go to a really exclusive club, the front door is where, like, all of the regular people would be going in," she noted, "and then the back door is, like, where the really chic celebrities go in."
Later in the episode, Ariana and Tom attempted to reignite the spark in their nine-year relationship by going on a roller-skating date—although, unbeknownst to his longtime love, his affair with Raquel had already begun
"You look very f–king hot today," the TomTom co-owner told Ariana, to which she giddily replied, "Thank you, Tom. It's cute that we're going on a date, we haven't been on a date in so long. We need to have fun together."
In a confessional, Ariana opened up about why it was so important for her and Tom, 39, to spend quality time together amid the opening of his new bar Schwartz & Sandy's.
"I think Tom and I have the kind of bond that we started out as friends and that friendship bond is something that I feel like will help us be able to come back and rebuild those romantic times now that we hopefully have more time together," she explained. "But I think that those sacrifices, even though they're hard, they're worth it because I want him to succeed when it comes to opening the bar. But I also miss just being able to really be together."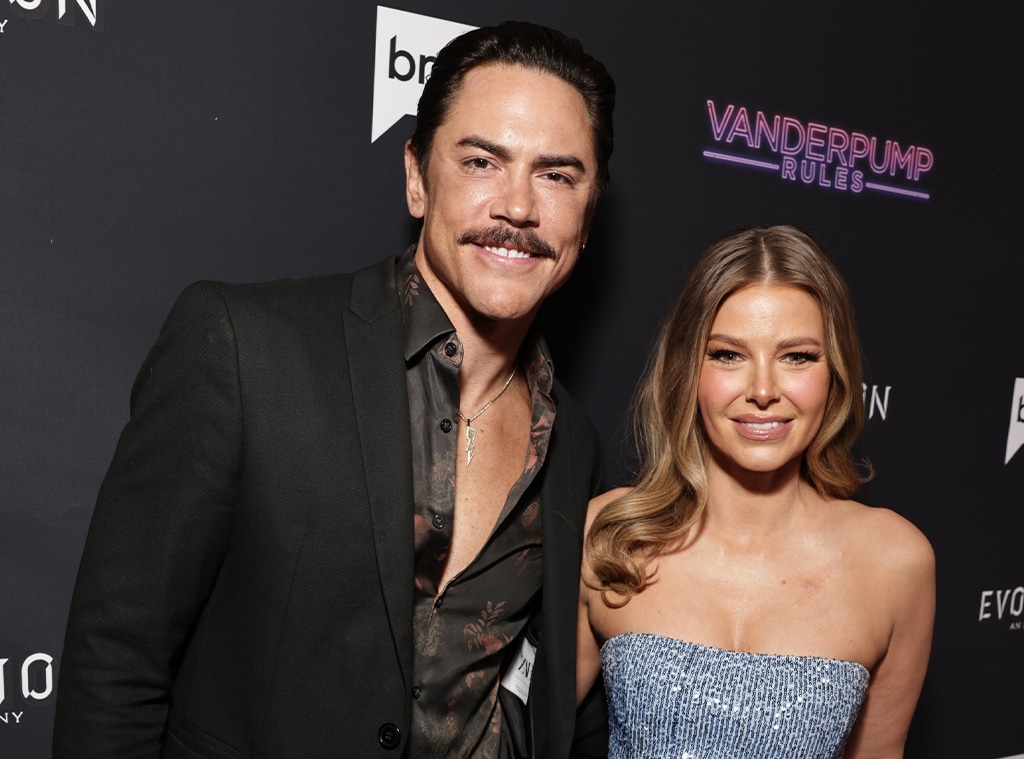 Todd Williamson/Bravo via Getty Images
During the day date, Ariana vented about having to continually defend Raquel, her then-BFF, from Katie Maloney and other co-stars.
"I said to Katie, 'You're gonna have to work really hard to get me to not just absolutely love Raquel,'" she told Tom. "I love her so much and we've spent time together on trips and we really have this beautiful little friendship family. Them saying stuff like, 'I wouldn't trust Raquel around my man,' we've all stayed in houses together."