Introduction:
Vetericyn Plus Antimicrobial Hydrogel is a popular veterinary product that plays a crucial role in the management of wounds and skin conditions in various animals. This hydrogel is trusted by veterinarians and pet owners alike for its effectiveness in promoting wound healing and preventing infections. In this comprehensive review, we will delve into the key aspects of Vetericyn Plus Antimicrobial Hydrogel, including its composition, applications, benefits, and usage guidelines.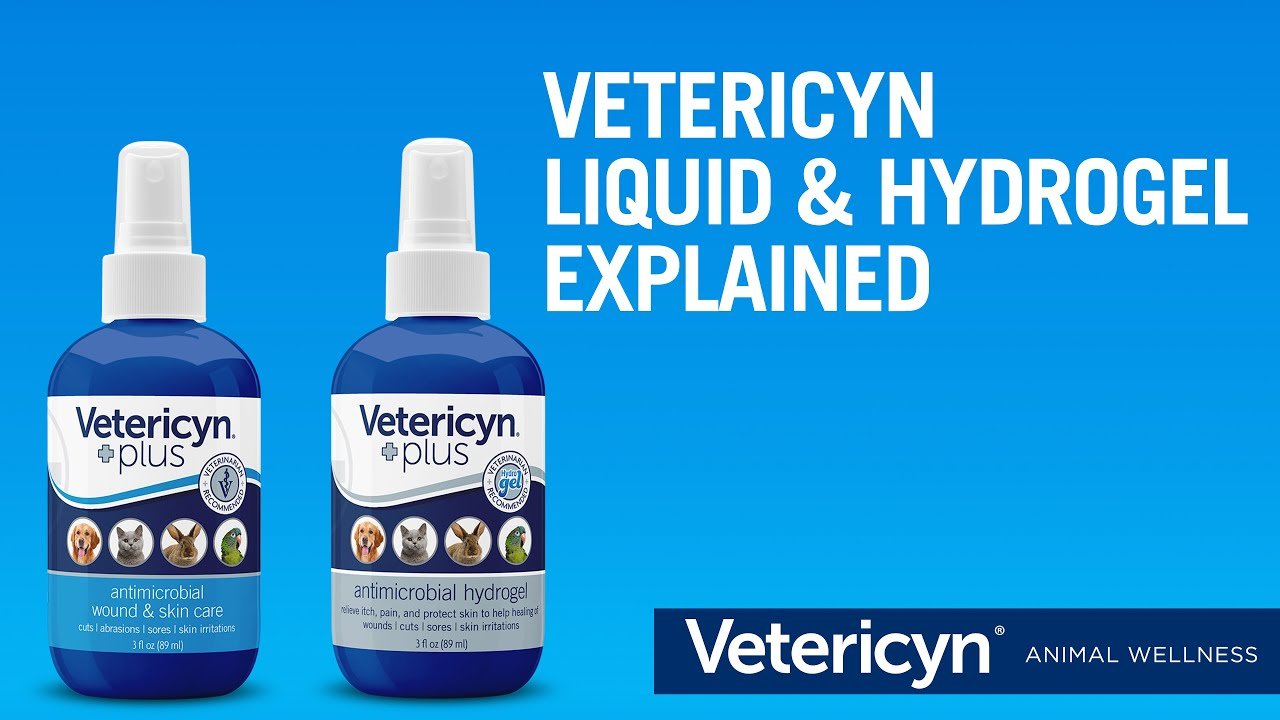 Composition:
Vetericyn Plus Antimicrobial Hydrogel is formulated with a unique blend of active ingredients that work together to provide a safe and effective solution for wound care and skin issues in animals. The primary components of this hydrogel include:
Hypochlorous Acid (HOCl): Hypochlorous acid is a naturally occurring molecule found in the body's immune system. It serves as a potent antimicrobial agent, capable of eliminating bacteria, viruses, and fungi without harming healthy tissue.
Sodium Hypochlorite (NaOCl): Sodium hypochlorite is a chlorine-based compound known for its disinfecting properties. It helps in cleansing and debriding wounds by removing debris and dead tissue.
Electrolyzed Water: Electrolyzed water is produced through a process that enhances its antimicrobial properties. It assists in maintaining a sterile environment within the wound.
Applications:
Vetericyn Plus Antimicrobial Hydrogel has a wide range of applications in veterinary medicine. Some of the common uses include:
Wound Care: It is highly effective in treating various types of wounds, including cuts, abrasions, lacerations, and surgical incisions. The hydrogel creates a moist environment that supports the body's natural healing processes.
Skin Infections: Vetericyn Plus Hydrogel helps manage skin infections such as hot spots, pyoderma, and dermatitis by reducing inflammation and controlling microbial growth.
Burn Management: This hydrogel can be applied to burns, including chemical burns and sunburns, to soothe the affected area and promote healing.
Eye Care: It is safe to use around the eyes and can be employed to clean and soothe minor eye irritations or infections in animals.
Benefits:
Vetericyn Plus Antimicrobial Hydrogel offers several noteworthy benefits, making it a preferred choice among pet owners and veterinarians:
Antimicrobial Properties: The hydrogel's active ingredients, including hypochlorous acid, effectively eliminate a broad spectrum of pathogens, reducing the risk of infections in wounds and skin conditions.
Non-toxic and Safe: Vetericyn Plus Hydrogel is non-toxic, non-irritating, and safe for use on all animals, including dogs, cats, horses, and livestock. It does not contain steroids, antibiotics, or alcohol.
Promotes Healing: The hydrogel creates an ideal moist environment for wound healing, which supports tissue regeneration and reduces scarring.
Reduces Inflammation: It helps reduce inflammation and itching in irritated skin, providing relief to animals suffering from various skin issues.
Easy Application: The hydrogel is easy to apply directly to the affected area. It adheres well, ensuring long-lasting protection and relief.
No Rinse Required: There is no need to rinse the hydrogel off after application, making it convenient for both pets and their owners.
Usage Guidelines:
To maximize the benefits of Vetericyn Plus Antimicrobial Hydrogel and ensure proper wound and skin care, it is essential to follow these usage guidelines:
Cleanse the Area: Before applying the hydrogel, gently clean the affected area with a mild antiseptic or saline solution to remove debris and contaminants.
Apply a Thin Layer: Using clean hands or a sterile applicator, apply a thin layer of the hydrogel directly to the wound or irritated skin. Ensure the entire area is covered.
Reapply as Needed: Depending on the severity of the condition, reapply the hydrogel 2-4 times per day or as directed by a veterinarian.
Monitor Healing: Keep a close eye on the healing progress. If the condition worsens or does not improve within a few days, consult a veterinarian for further evaluation.
Conclusion:
Vetericyn Plus Antimicrobial Hydrogel is a valuable tool in the management of wounds and skin conditions in animals. Its unique composition, antimicrobial properties, and ease of use make it a trusted choice for pet owners and veterinarians alike. When used according to the recommended guidelines, this hydrogel can aid in faster wound healing, reduce the risk of infections, and provide relief to animals suffering from skin issues. It is a must-have product for every pet owner's first-aid kit and a crucial resource in the field of veterinary medicine.