When Kourtney Kardashian accuses her sister of stealing her thunder… that's not amore.
But that was exactly what happened on the June 15 episode of The Kardashians, during which the Poosh creator tearfully called out Kim Kardashian for collaborating with Dolce & Gabbana on a runway show just months after she had worked with the Italian luxury label to design the wedding dress of her dreams.
"It's just legit copying my wedding," Kourtney—who married Travis Barker at the Domenico Dolce and Stefano Gabbana's Portofino villa in May 2022—lamented to Kendall Jenner during an emotional heart-to-heart. "She wasn't happy at my wedding. Everyone else was like, 'Whoa, this is amazing. We're having the best time.' She could never give acknowledgement."
The 44-year-old continued, "She sees everything that I had there and takes it for her own."
Kourtney understands that "no one has to get my permission" in order to work with Dolce & Gabbana, but she felt Kim chose business over family by agreeing to the collab so soon after the wedding. For the Lemme founder, the timing of the high-profile gig took away from her special moment.
"If I did it to Kim, she would freak out," Kourtney said. "To me, it was more personal. I think that's why it hurts my feelings."
However, Kim denied any wrongdoing. In a confessional, the SKIMS mogul said she "couldn't have been more mindful" of her older sister, recalling how she had told Dolce & Gabbana, "Don't do anything that Kourtney wore to her wedding out of respect for Kourtney."
The 42-year-old also pointed out that she had emailed the team "begging them" to postpone the project for a year.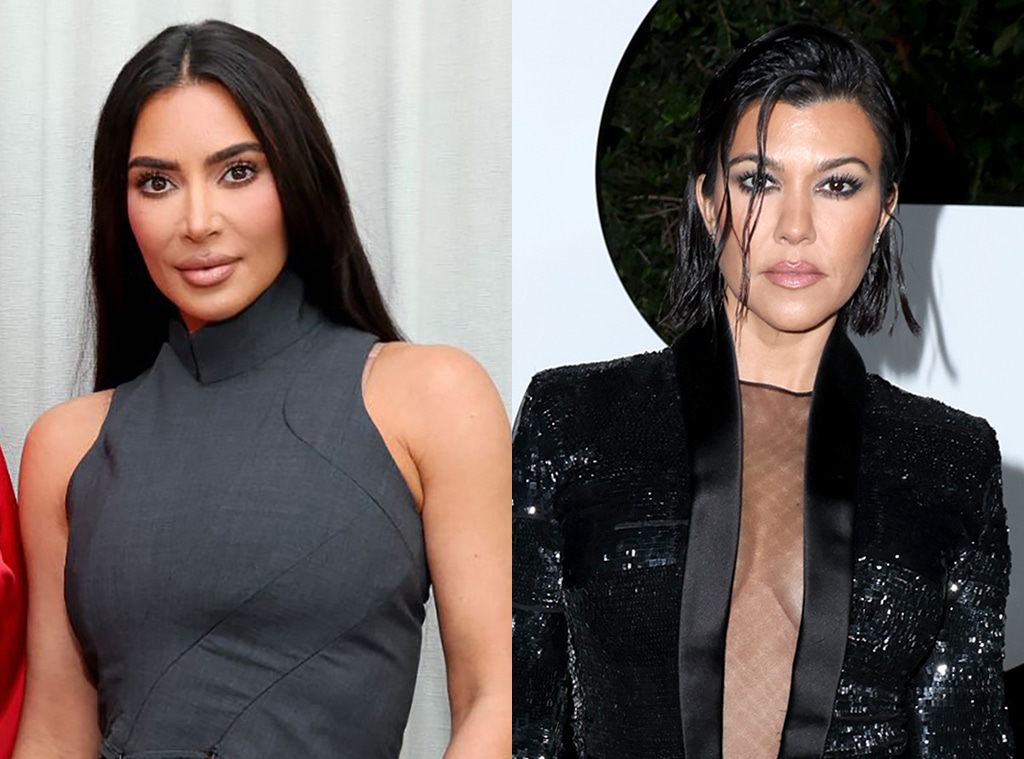 Getty Images
"What I've realized in this lifetime is that everyone has their own truth of how they think something happened," Kim continued. "It's all gonna come out on the show."
Bible.
In fact, cameras captured Kim throwing some shade at the drama during a dinner with Khloe Kardashian, Kris Jenner and Corey Gamble ahead of her big fashion show in September. While proposing a toast, she said, "Cheers to Kim and Dolce & Gabbana—and to Kourtney."
After an awkward silence, during which Kris tried to defuse the apparent tension by calling it an "inside joke," Kim added, "To the diva of all divas."
New episodes of The Kardashians drop every Thursday on Hulu.